Everyone has the potential to change.
'Well-being is a state of body-mind-spirit harmony, created and maintained by the self-aware, self-responsible individual through consistent acts of love for themselves, others and the world.' 
~Paul Chek 
'The only universal constant is change, anybody that resists change, is resisting life itself' Want more out of your workouts? Are you tired of being sick and tired all the time? Do you think you are eating healthy and not seeing results you want? Are you in pain and can't figure out why? Did you know that 90% of all diseases are caused by mismanagement of diet and lifestyle factors? Come to the Hangar and let me teach you how you can improve your health and well-being using a holistic approach and help you create the change that you need in your life.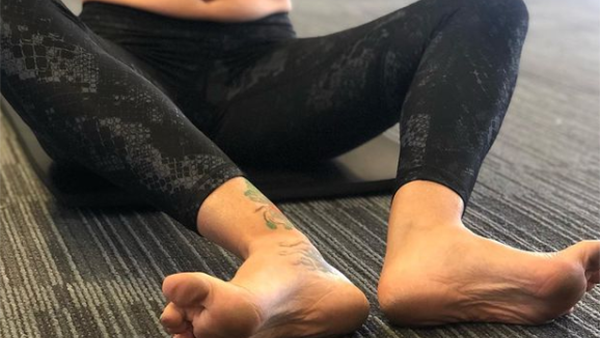 ELDOA™ Classes
ELDOA's are postural loads that help to increase the space between a chosen articulation of the spine. Benefits include increased joint mechanics, increased blood flow, reduced pressure on the discs, spinal de-coaption, disc rehydration, increased muscle tone, postural awareness and more. Anyone can do ELDOA™, these are non-impact and everyone can feel the benefits.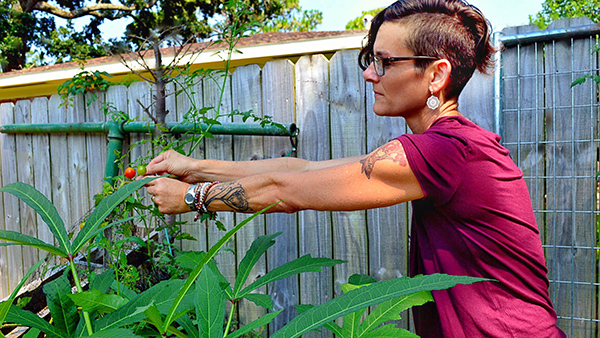 Holistic Nutrition
Think about our ancestors: how they ate, what they ate and where the food came from….Nutrition is a vital component of being healthy and we need to learn how to eat real food again.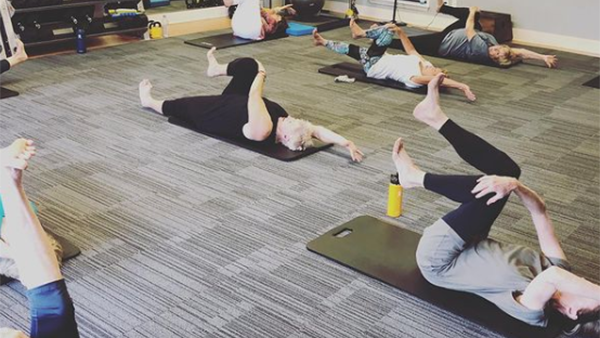 Functional Training and Therapy
Functional movement uses the Primary Movement Patterns that are: gait (walking), push, pull, bend, squat, lunge and twist. These patterns are addressed during your sessions with me and you will learn how to correctly do functional exercises for your daily lifestyle and activities.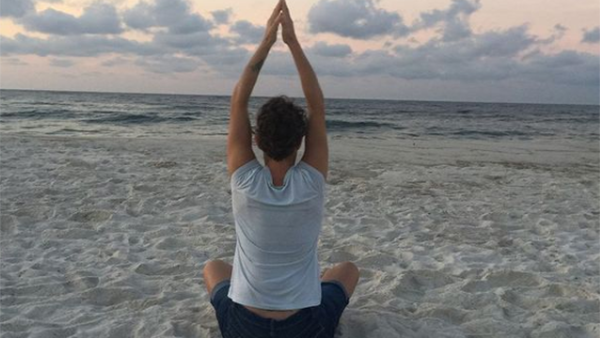 Holistic Lifestyle Coaching
I will help you bring your body back to balance by addressing the 6 foundation principles: exercise, recovery, nutrition, breathing, hydration and your thoughts. These are essential to balance and living a healthy, disease free life.
Download and fill out our health history form, so we may be able to customize a plan for you.
I am a functional movement, holistic, real food advocate, educator,  wife, and mother of three. I want to teach as many people as I can about the mind, body, and spirit connection. I have a passion for education and teaching anyone who will listen about how they CAN change their life one step at a time.
'Nothing  is impossible, the word itself says I'm possible' – Audrey Hepburn
Emily Morgan M.S. ELDOA™ Trainer, CHEK Holistic Lifestyle Coach Level 2, AFAA Certified Personal Trainer
At the Hangar you will learn (the Holistic Approach to Nutrition, Growth, Activity and Restoration) and how to heal your body from the inside out. I use a whole body approach and assess all aspects of your life to help you better your life and your health. There is no one size fits all approach and this is how I teach you. You must balance your nutrition, sleep and recovery, hydration, exercise, stress and breathing to live a balanced life and be free from pain. When clients come to see me at the Hangar, this is the approach that I use and it is personalized to fit your needs, goals and dreams.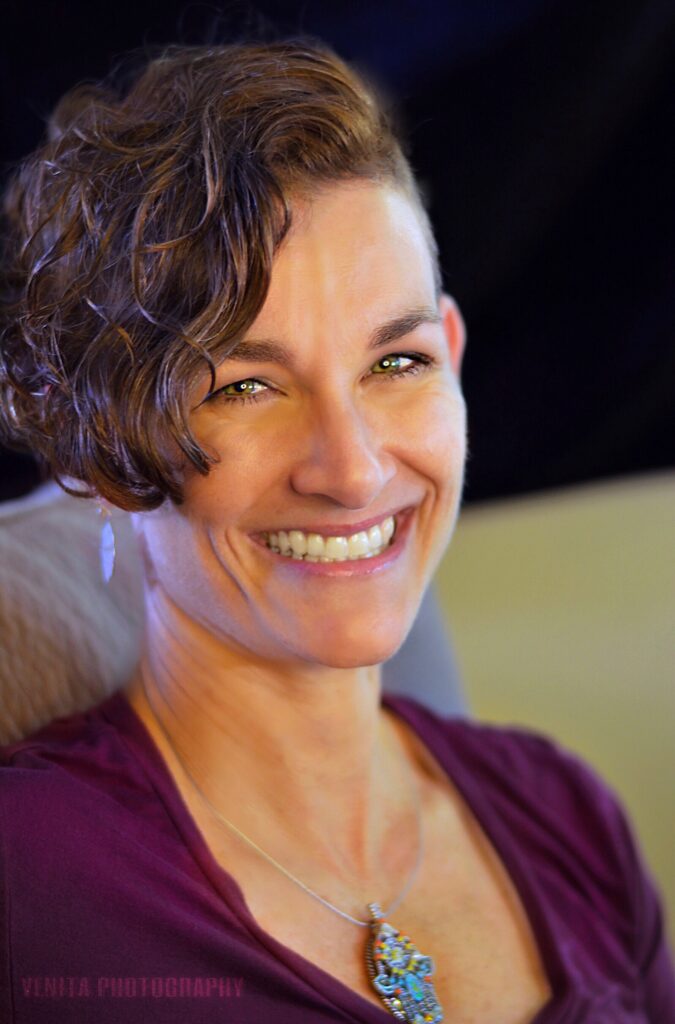 Emily has a wealth of knowledge about healthy eating, and she presents and shares her information in an easy-to-apply way. I was excited to try the recipes that she shared, and so happy to have samples in an atmosphere where my children were free to be there and try things along with me, while playing and being well-entertained. The entire experience was wonderful!
I loved the nutrition and meal planning class! Emily breaks down complex topics to an educational and entertaining way. The suggestions are easy to understand and to actually do. I trust my new plan will be fool-proof!
I've been working out with Emily for about 8 years now and have benefited greatly from her knowledge. I am over 70 and have had some injuries. Emily understands just how to make me use all my muscles in a safe and productive way. She makes me work hard and protects my body at the same time. She shows true interest in my progress and in helping me stay strong, flexible and healthy.
Working with Emily Morgan these past two years has opened my eyes to physical health and all it encompasses. She offers more than a "workout". I have gained knowledge and strength, both physical and mental from our sessions. I always feel confident my entire body will be taken into account as I continue to build strength and nutritional information. Emily keeps me on my toes and stays with me during my workout, keeping a watchful eye on correct body mechanics. She is a breath of fresh air and has helped me enjoy more activities!
I am 74 years old and feel strong and healthy! I contribute this to the 5+ years Emily Morgan has been my personal trainer. She instructs me in strength training and balance plus suggestions for good nutrition. Emily is professional and positive, plus most importantly I trust her with safety that I will not be injured from the exercise. Happy to talk with anyone who is looking for a trainer.
I have been exercising on a regular basis since the early 1970's, and have experienced most of the trends in organized fitness during those years. I have severe scoliosis that was not diagnosed when I was young; therefore, it went untreated. In my mid 50's, it began to cause me deformities and unrelenting pain. I have actively pursued treatments for some relief, and was encouraged by Brandi Bissell to try a new treatment for the spine that was being taught by Emily Morgan. Since I trust Brandi completely, I decided to give it a try. I knew first hand how much Emily had helped my niece to regain her health, so I was eager to get the Emily treatment. I began to attend Emily's ELDOA class and had a one on one with her as part of my introduction to ELDOA. I will not sugar coat it; ELDOA hurts, and it pushes you to your limit; it is not a class in which your initial discomfort gives way to new fitness. It always is a challenge, and if it were not, I would wonder if it was working. I believe in listening to your body, but ELDOA, through Emily, has put me more in touch with my body than I have been in my life. With a deformity as severe as mine, you cannot expect correction, but Emily has given me more improvement than I thought that I could ever have. Her teaching and her correction are both solid gold. As good as I feel when I finish an Emily ELDOA, I know that it would not be as good, without Emily. She is endlessly patience; she is not judgmental, and her correction is spot on and encouraging. Emily has changed my life; she measures me when I come into class and when I leave, and I gain 1/2 inch or more in height in her class. Emily says that it all about creating more space in the spine and in gaining awareness. Thanks to Emily, I am achieving both.